While schools primary function is to provide students a quality education, schools are the hubs of communities. Schools are public facilities and are most beneficial when they are located in the 'heart' of the community to support connection and community needs. Schools can support communities for outdoor recreation, entertainment, emergency shelters during disasters, voting hubs, and many other usages throughout the long lifespan of a school building to improve quality of life for residents. The facility should support community growth, consider public health, and cultivate connectivity with the broader community.
Smart school locations are:
Located near the students they will serve
Located to accommodate all modes of transportation
Determined through a process integrated with greater community planning
Considerate of maximizing the facility for community use and near other amenities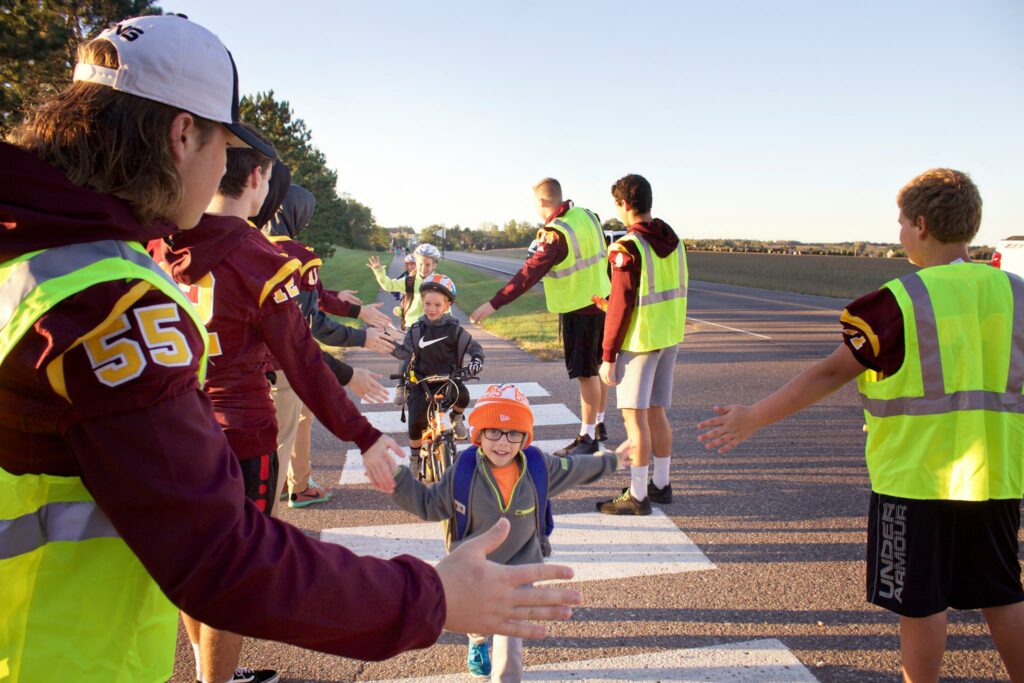 MnSRTS created resources to help your community think, discuss and plan for new school locations in Minnesota.
Minnesota School Siting Meeting in a Box
Community Center Schools Guide
School Siting community meeting planning chart
School Siting Community meeting agenda
Learn more about school construction in MN:
MDE School Construction Guidelines
MN School Finance: A guide for legislators
Building Healthy Schools: Health Impact Assessment on Planning School Construction Projects in MN – Public Health Law Center
Learn more about the research behind school siting
National Resources
Ten Principles of Smart School Siting – ChangeLab Solutions
Smart School Siting Tool – US Environmental Protection Agency
Travel and Environmental Implications of School Siting – US Environmental Protection Agency
Land for Granted: The effects of acreage policies on rural schools and communities – The Rural School and Community Trust
School Building and siting – National Association of Realtors
Neighborhood Schools – US Green Building Council
National Safe Routes Partnership School Siting Resources
Resource Library of research, tools, trainings, and best practices
Other State Resources
Oregon State School Siting Handbook and Oregon Quick Response Program